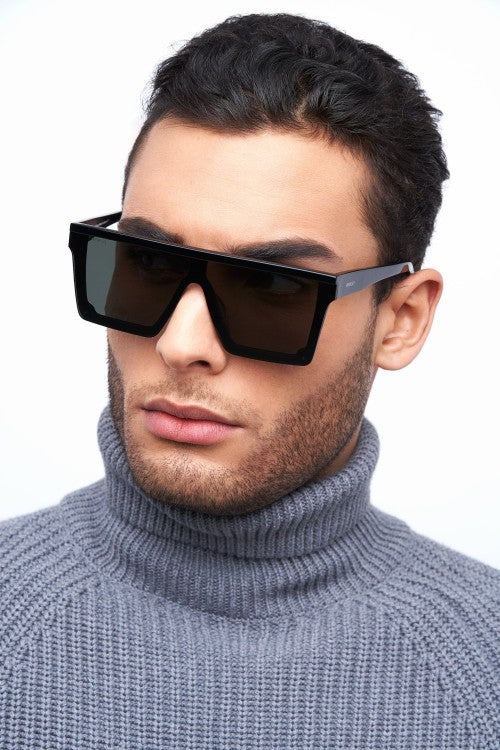 What face shapes do square frame sunglasses look good on?
Square shape glasses complement round, oval, and oblong faces incredibly well thanks to the contrasting angles of the face and sunglasses. The glasses provide great visual contrast and can add structure to these face shapes, adding balance to facial features.
Are square frame sunglasses fashionable?
Absolutely! In addition to protecting your eyes, square designer sunglasses add serious drama and mystery to your overall look. A few contemporary, fashionable sunglasses styles include oversized, retro, and bold frames like square or geometric shapes. These frames hide your eyes, protect your identity, and add everyday glamour to your style.
Can I wear square shape glasses if I have a square-shaped face?
Even though square frames are known to be most flattering for round and oval faces, that doesn't mean that other face shapes can't wear these sunglasses! If you want to try out the style, you may want to use our virtual try-on to experiment with different designs to find the square frames that are most flattering for you.
Should you wear sunglasses all year round?
Yes! The sun's UV rays can penetrate through any weather, even when there are clouds in the sky or the weather is overcast and gloomy. That being the case, you should always wear sunglasses when you're outside to protect your eyes and keep them healthy.