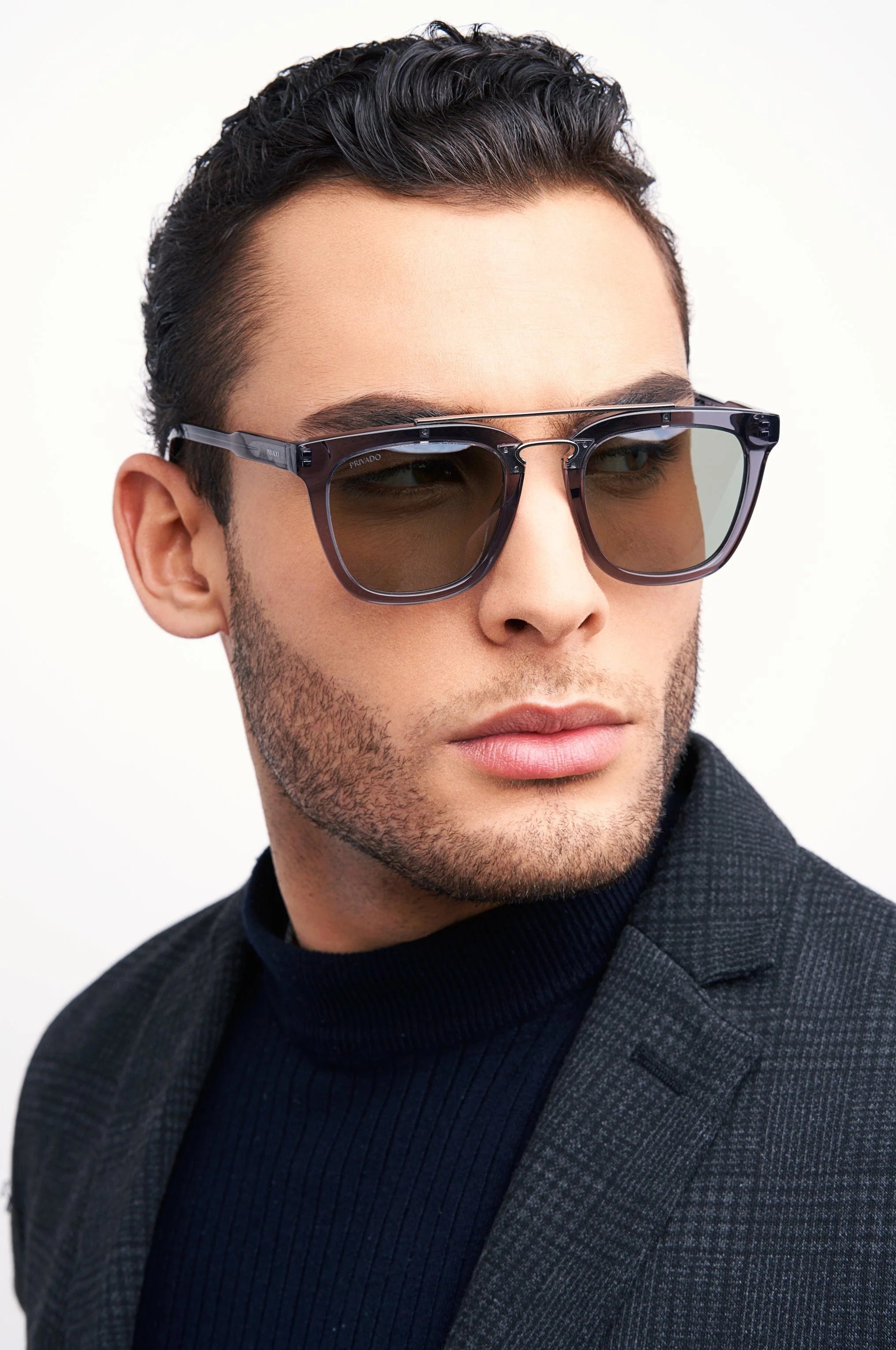 Why are grey sunglasses popular?
Grey is a popular lens choice because it effectively blocks light while maintaining a neutral color perception. This means that no matter whether it's cloudy or sunny, the colors in your environment remain true to their actual form.
Grey frames are also popular because just like black, this neutral color can be paired with any outfit.
Are darker or lighter sunglasses better?
When it comes to eye protection, neither is better than the other. Your level of UV protection is what matters most for protecting your eyes from the sun's rays and keeping them healthy. As for style, that's completely up to you! Both light and dark sunglasses are fashion-forward options that go with everything and can help change up your look.
Should I choose black or grey sunglasses?
Picking the right sunglasses isn't always a black-or-white decision — sometimes, it requires a shade of grey! Like black, grey serves as a great neutral for your sunglasses and is flattering on almost everyone. Whether you choose grey, black, gold, or silver designer sunglasses depends on your unique style and personality.
How do I pick sunglasses that'll look good on me?
You're going to want to consider your face shape, the size of sunglasses relative to the size of your face, color, and style. Did you want something trendy or timeless? Rounded squares and aviators are classic designs that generally look good on every face shape, as do tortoiseshell and grey sunglasses. If you're unsure of a style, make sure you use our virtual try-on feature!